The Mechanical Sales SD team provided 15 JCI rooftop units, 2 makeup air units, and several Aerovent exhaust Fans for the new Maguire Iron facility in Sioux Falls.
Video Property of Maguire
Over 365 tons of cooling was provided by the MSSD team for their new grain processing facility in Sioux Falls. All of the rooftop equipment was lifted and set in place by helicopter.
Video Property of 4Front Studios and Scherer, Inc.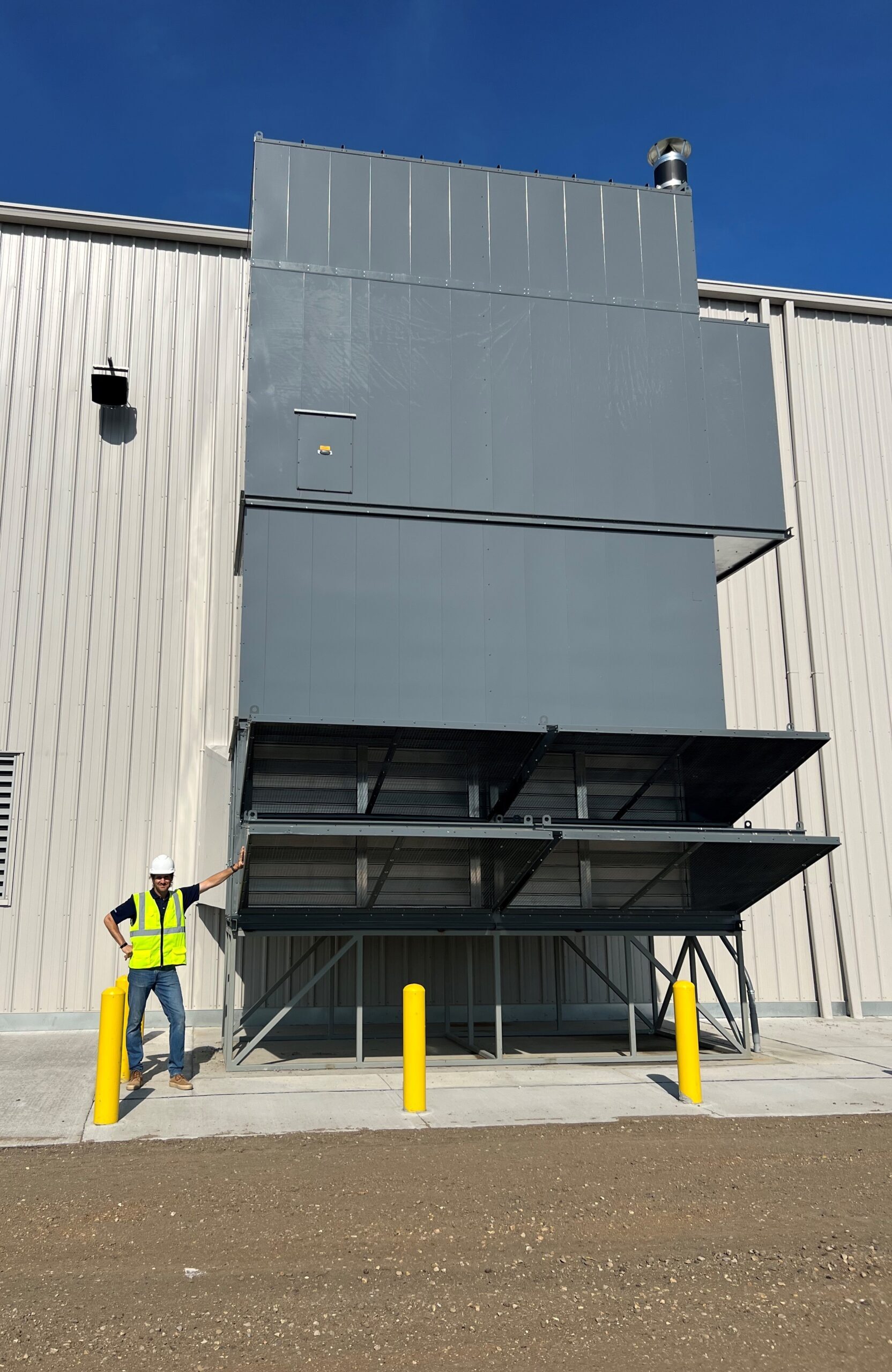 SD State Fair Dakota Event Center
Two Custom 100,000 CFM Air Turnover Units  along with Indoor Makeup Air units with gas heating and DX cooling were provided for the new SD State Fair Event Center. Skyblade HVLS fans, Aerovent Exhaust Fans, and JCI Condensing Units were also provided on the project.
Cherapa II is a 10 story mixed use building in downtown Sioux Falls. The Mechanical Sales SD Team provided over 650 chilled beams for the project along with all of the exhaust fans, louvers, life safety and control dampers, and grilles and diffusers.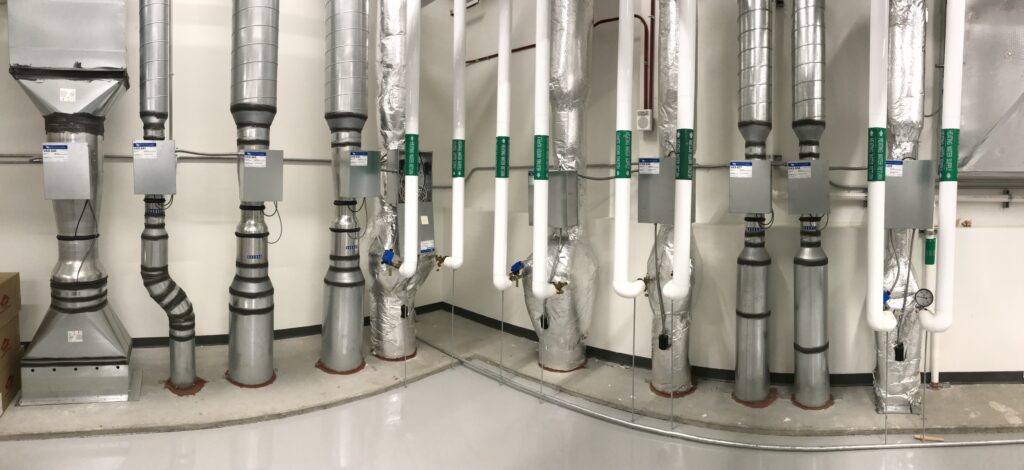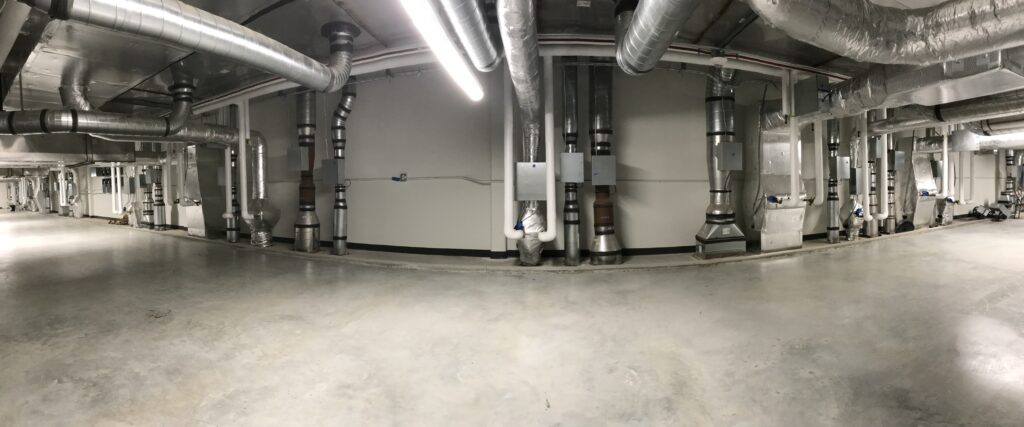 SDSU Animal Disease Research And Diagnostic Lab (ADRDL)
South Dakota State University (SDSU) in Brookings, SD, is
home to the only accredited, full service veterinary diagnostic laboratory in the state. In 2019, a renovation updated the existing ADRDL facilities and included an 80,000-square-foot addition with new laboratories. The Mechanical Sales SD Team supplied nearly 300 Critical Room Control (CRC) Air Valves to provide flow control in critical spaces and hazardous environments. MSSD also completed system startup and assisted in the commissioning of the building, which includes a Biosafety Level 3 (BSL3) space for dangerous pathogens. Thanks to the CRC closed loop venturi technology and precise room pressure monitoring, the BSL3 lab is operational and provides an environment for scientists to safely conduct valuable research.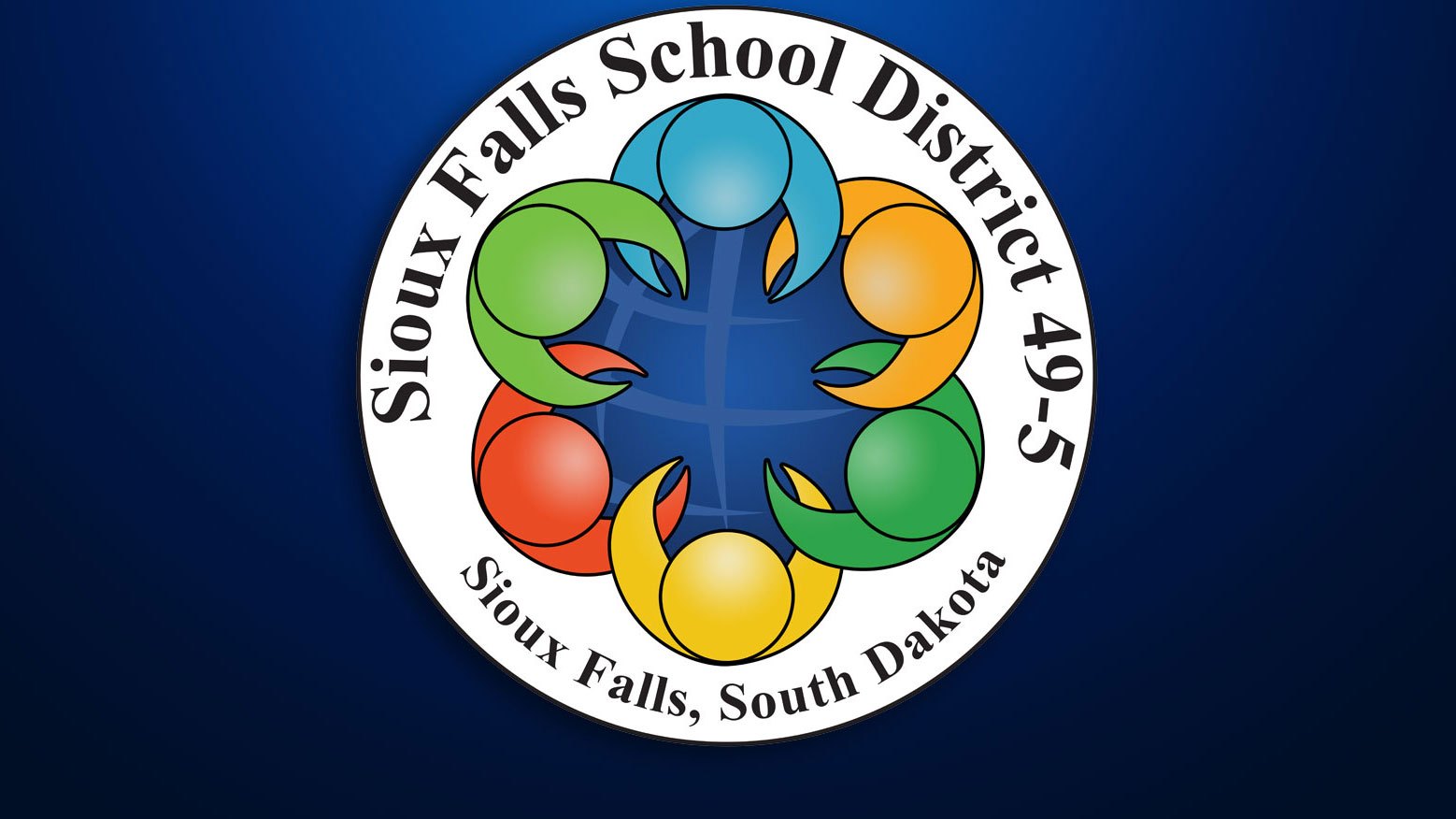 Sioux Falls School District IAQ Upgrades
The Mechanical Sales SD Team was selected to install AtmosAir Bi-Polar Ionization in all 33 Sioux Falls public school buildings and throughout the Southeast Tech campus to serve the district's 24,000 students. AtmosAir was selected as the best value product for this project by a technical review committee made up of facilities staff, local consulting engineers, and the district's business manager. This project will help improve the indoor air quality of the district's buildings for years to come by reducing pathogens, particulates, and VOCs in the air.
Links to Local Media Coverage: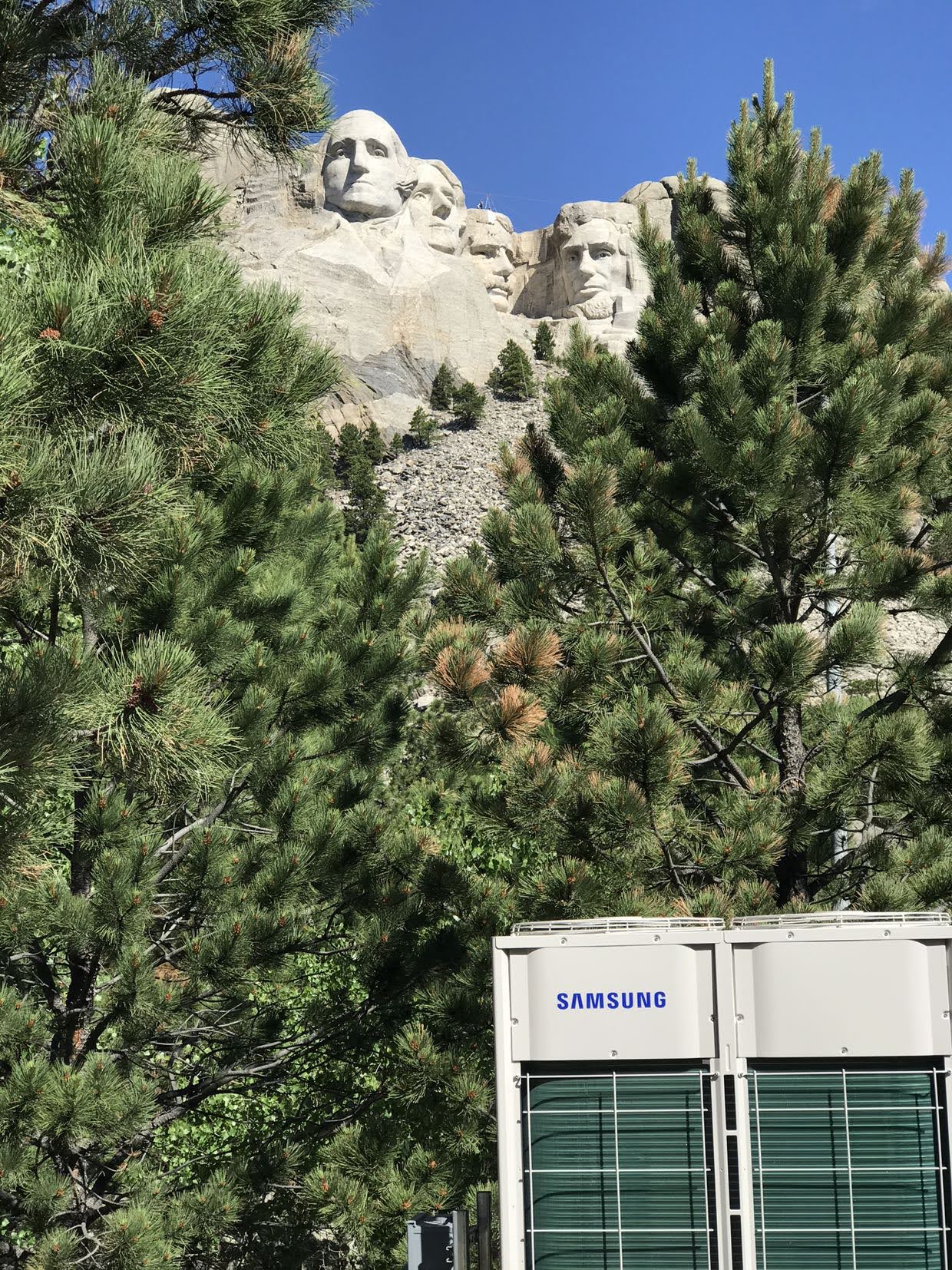 Mt. Rushmore Visitor's Center
The Mechanical Sales SD Team provided a Samsung "Max Heat" heat recovery VRF system on Mt. Rushmore's visitor center to keep the book store, offices, and artifact storage comfortable. Samsung plate ERVs and an ACT Heat Pipe Heat exchanger help ventilate the space while Dristeem Humidifiers were provided to protect the museum's priceless artifacts. Air Fixture Trench convectors were also provided to beneath the visitor's center architectural windows.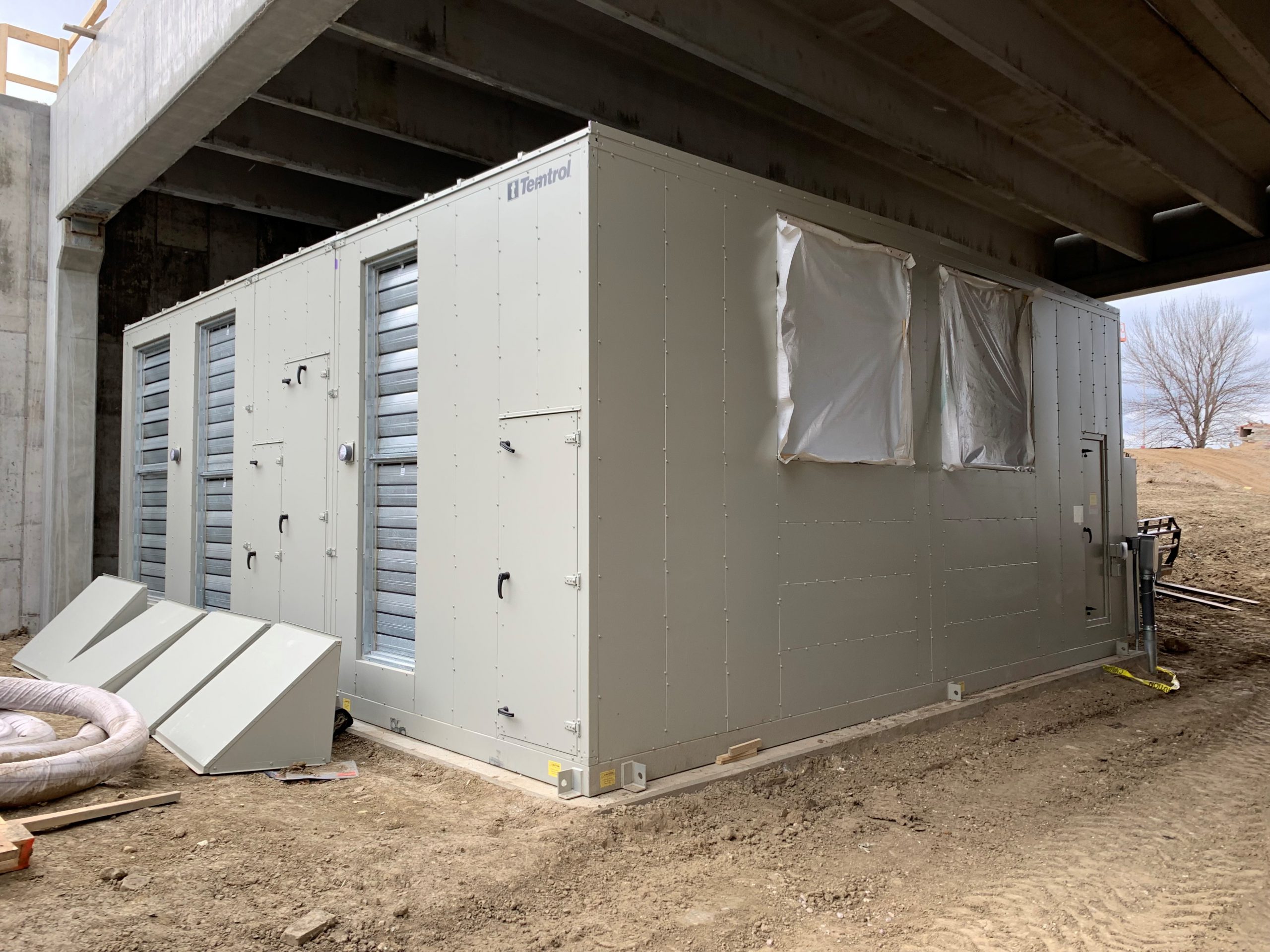 This major renovation project on budget and efficient with help from a pair of Temtrol's lurking under the pedestrian bridges. Leveraging the no limit design options provided Nortek Design Assistant the Temtrol custom air handlers were built to "match the job" and saved +30% in cost and footprint with a first of its kind hybrid U & L shaped air path.  The pair of units serve the indoor stadium and include a wide CFM range demand based energy recovery wheel arrangement, air blenders, Single Zone VAV FanWall technology, walk-in service, high SCCR single point power connection, and very unique "match the job" layout.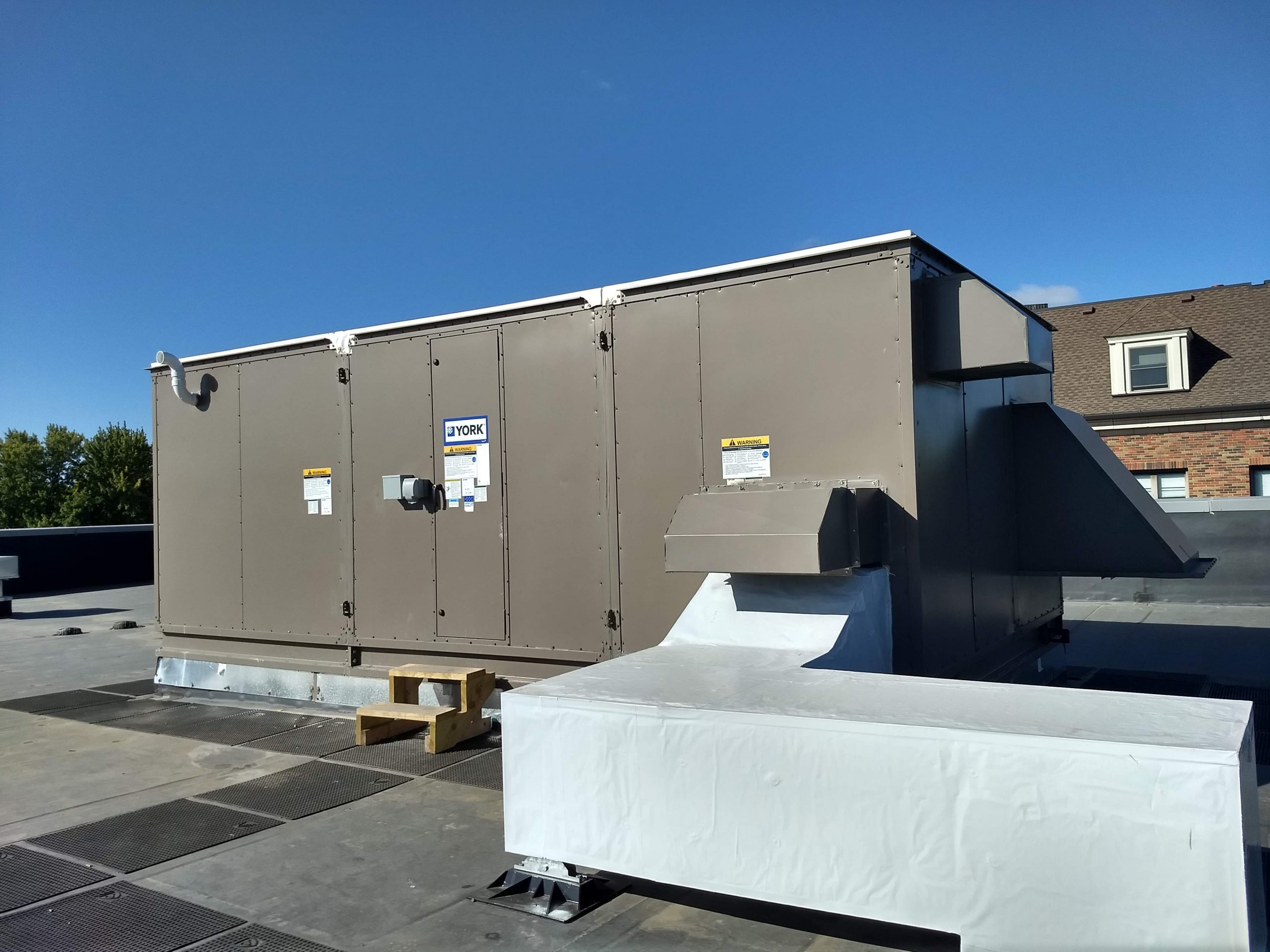 York Solutions Air Handling Rooftop units with full length service vestibules allowed the USD National Music Museum to keep their Dristeem humidifiers and S&P energy recovery ventilators all internal to the unit, allowing for easy service all under one roof.

With a goal of meeting outdoor ventilation requirements during full occupancy and operating efficiently in during low occupancy periods,  MSSD, Addison HVAC, and West Plains Engineering collaborated to provide a unique demand based ventilation system and unit design that allows the unit to operate over a very wide outdoor air CFM range resulting in significant operating savings.  High turn down gas heat and variable speed scroll compressors ensure tight temperature control over the wide ventilation and occupancy load variations. JCI/York Rooftop Units, Aerovent Fans, Titus Diffusers, and KE Fibertec Fabric Duct were provided for a complete building solution.